Chapel Street Players is at Community Day!!
Sunday, September 16th,  is Community Day in Newark and Chapel Street Players have a booth (space 1638, on the green near main street!) please stop by our booth for information about Chapel Street's upcoming season, auditions and volunteer opportunities. Plus you might win a ticket or two as well!

Also were looking for volunteers to help man the booth as well. The day runs from 11am to 4pm, the load in is from 10am to 11am and the breakdown is from 4pm to 4:30pm. You don't have to volunteer to help all day, but any help would be awesome!
Chapel Street Player's Dame Edna is UP at the DOWNS!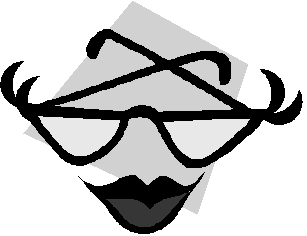 Saturday, September 15, 2012 @ 8pm
Downs Cultural Center
For one night only, Chapel Street Players of Newark offers those north of us a very special treat! We are proud to present Delaware's award winning Dame Edna impersonator, Scott Mason, along with a unique sneak preview of our 2012-2013 Season! Join us on September 15th at the Downs Cultural Center in Wilmington where we offer a sneak peak of our season opener, the Tony winning drama, "The Real Thing" by Tom Stoppard (directed by Joe Pukatch), and the remainder of the evening you can laugh with the Dame (tho she is not the "real thing"!)
All Tickets $10- General Admission
For reservations call 
CSP
 Box Office at 
(302) 368-2248
 starting on SEPTEMBER 1st
Hurry now- seats are limited for this special engagement!
Sponsored in part by Ingleside Homes and Downs Cultural Center
BREAKING NEWS: the Rocky Horror Show Midnight Special!!!!
BREAKING NEWS: The Chapel Street Players Board of Directors have set a special discount for the midnight performance of the Rocky Horror Show! on June 22nd at 11:59pm only, single tickets are still $18 each, but you can now get a special rate for couples! 2 for $30! that's a six dollar savings! That means you can get two tickets and two prop bags for only $40! This discount only applies to the midnight performance of "Rocky" (both of the other showings are still $18 per ticket). Reserve your tickets today! (302) 368-2248 or e-mail csp_boxoffice@yahoo.com
Auditions for "The Real Thing"
Director Joe Pukatsch is looking for several actors for Chapel Street Players' production of The Real Thing opening in September of 2012.
Max - 40's
Charlotte - 35-45
Henry - 40's
Annie - 30's
Billy - mid 20's
Brodie - mid 20's
Debbie - 18-20's
Auditions are June 12th & 13th at 7:30pm and will consist of cold readings from the script. All actors should prepare a British accent except for those auditioning for Billy and Brodie who should prepare a Scottish accent as well. for more information please e-mail the director at irsher@mindspring.com .